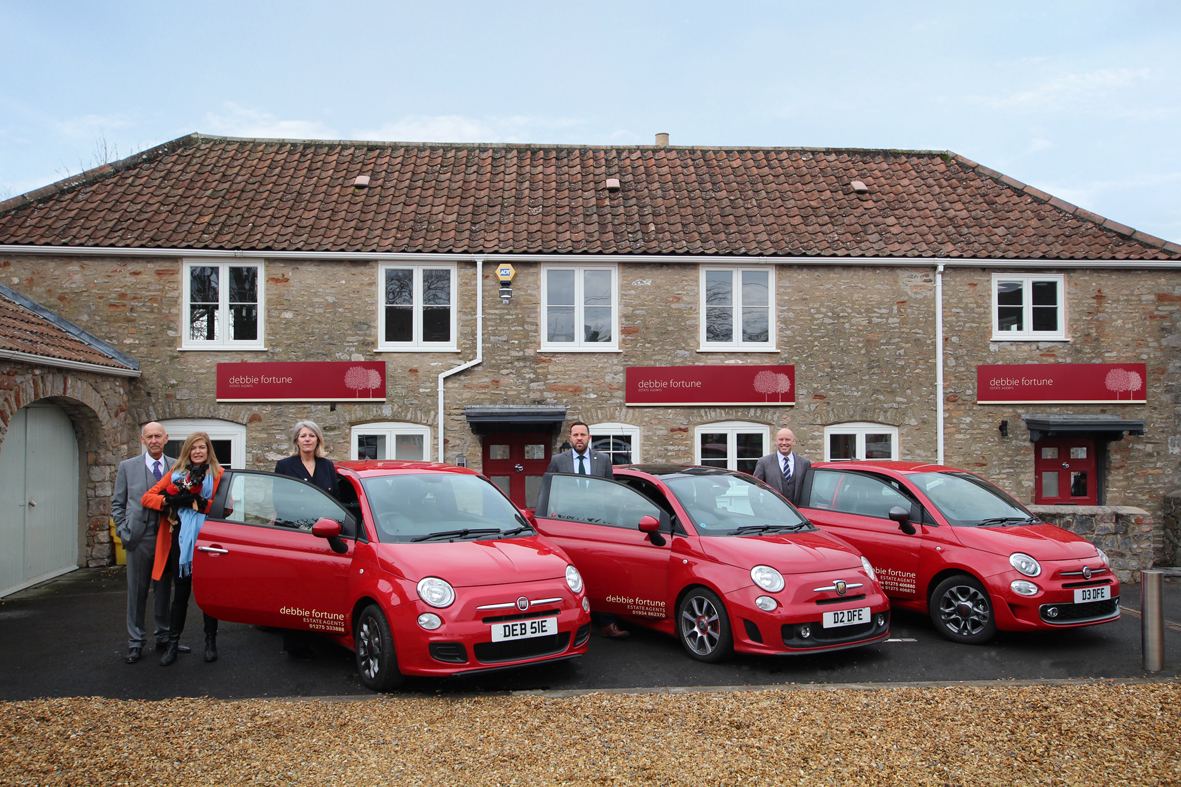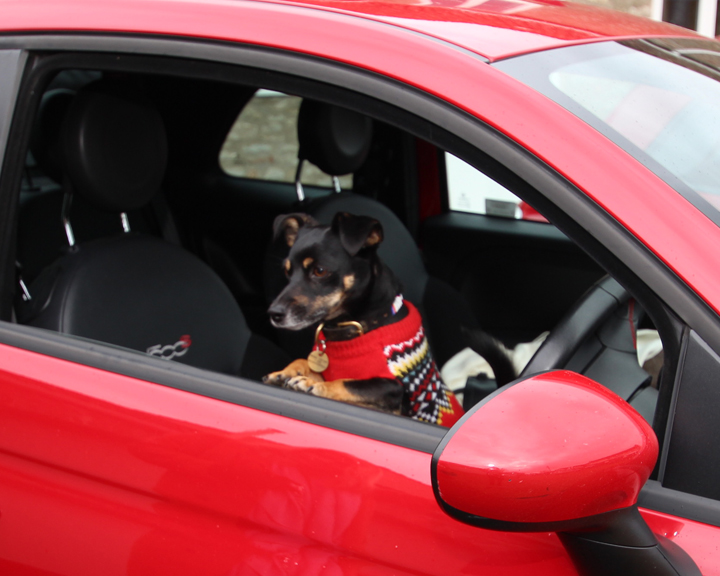 Award-winning local entrepreneur, Debbie Fortune is at it again, opening another high street office, this time in the busy village of Congresbury.
This office adds to her other two offices, in Backwell and Chew Magna which she has opened since she started her own business in January 2009.
Debbie is a true local success story, now employing a team of over 30 local employees, which includes Reggie, the office dog (seen above). She remains staunchly independent and is determined to resist the advances of corporates or larger firms, a number of whom would aspire to own offices in such prestigious villages.
"We are absolutely delighted to be open in Congresbury," says Debbie," right in the heart of the village at Bridge House in the High Street, with loads of parking, and we can't wait to show off this stunning character office building to all our clients, customers and friends. Bridge House has been empty for three years so we are proud to have regenerated this lovely corner of the village."
"Our business philosophy is simple, straightforward and very well received by everyone. We simply, professionally and honestly advise on what's best, whether buying, selling, letting or renting.
"This third office in the country area south of Bristol gives us unrivalled coverage in prime locations, and it also allows us the perfect opportunity to bring our own style of the agency to a wider audience," she adds.
"Our team is in place," Debbie continued, "headed up by Board of Management Executive, Neil Drejer in sales, and Lisa Chaplin, also on our Board of Management in lettings.
"The Congresbury office will handle the sale and rental of property in all the local villages including Wrington, Congresbury and Yatton, and in the whole area including the Yeo Valley, the Wrington Vale, The Mendips and Somerset. Effectively joining up with our Backwell office to the North and Chew Magna office further to the East. There truly is no independent agent that covers this prime commuter area better!"
For all your property matters call Congresbury on 01934 862370, email the office on salesadmin@debbiefortune.co.uk or simply call in for a cuppa and a chat.
"Most importantly," adds Debbie: "You will be guaranteed a warm welcome and always with a smile!"