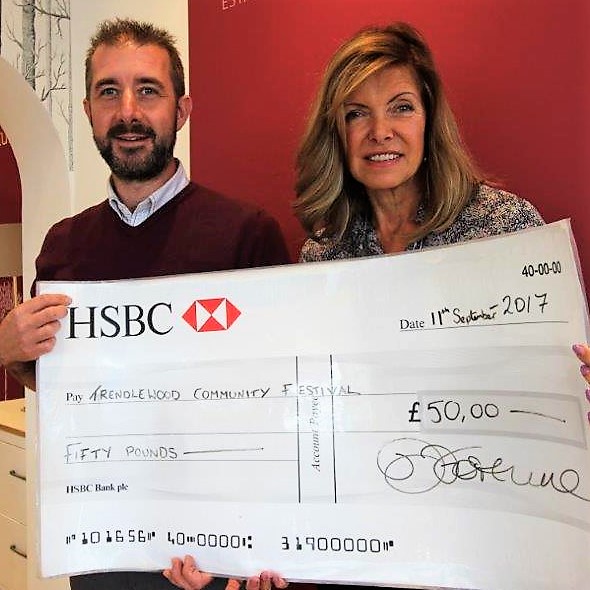 Debbie Fortune, Managing Director of award-winning Debbie Fortune Estate Agents was delighted to present a cheque to the organiser of Trendlewood Community Festival Nik Gardner for funds raised for 'Hope for Life Katanga' - a charity started by Mark and Meg Walters who both grew up in Nailsea, which brings the possibility of education to children in a deprived area of Uganda.
The Festival, held at the Golden Valley School Fields in Nailsea, featured an incredibly eclectic mix of cars from the 1920s to the 2010s, and from everyday family cars to exotic sports machines, and Debbie's team from Backwell attended with Wallace, their 1920s Austin 7 Chummy vintage car, stuffed full of balloons, together with a 1920's Alvis front wheel drive sports racer named "Ratty", and "Little Al", a 1950's Alvis TB14.
The event was a huge success with over 1,500 attending in beautiful hot sunshine. Nik commented, "I heard so many complimentary comments from festival goers about the brilliant range of cars on display and that is down to all of you bringing your cars along for over 1,500 people to enjoy. Thank you again, and we hope to sign you up for two years' time!"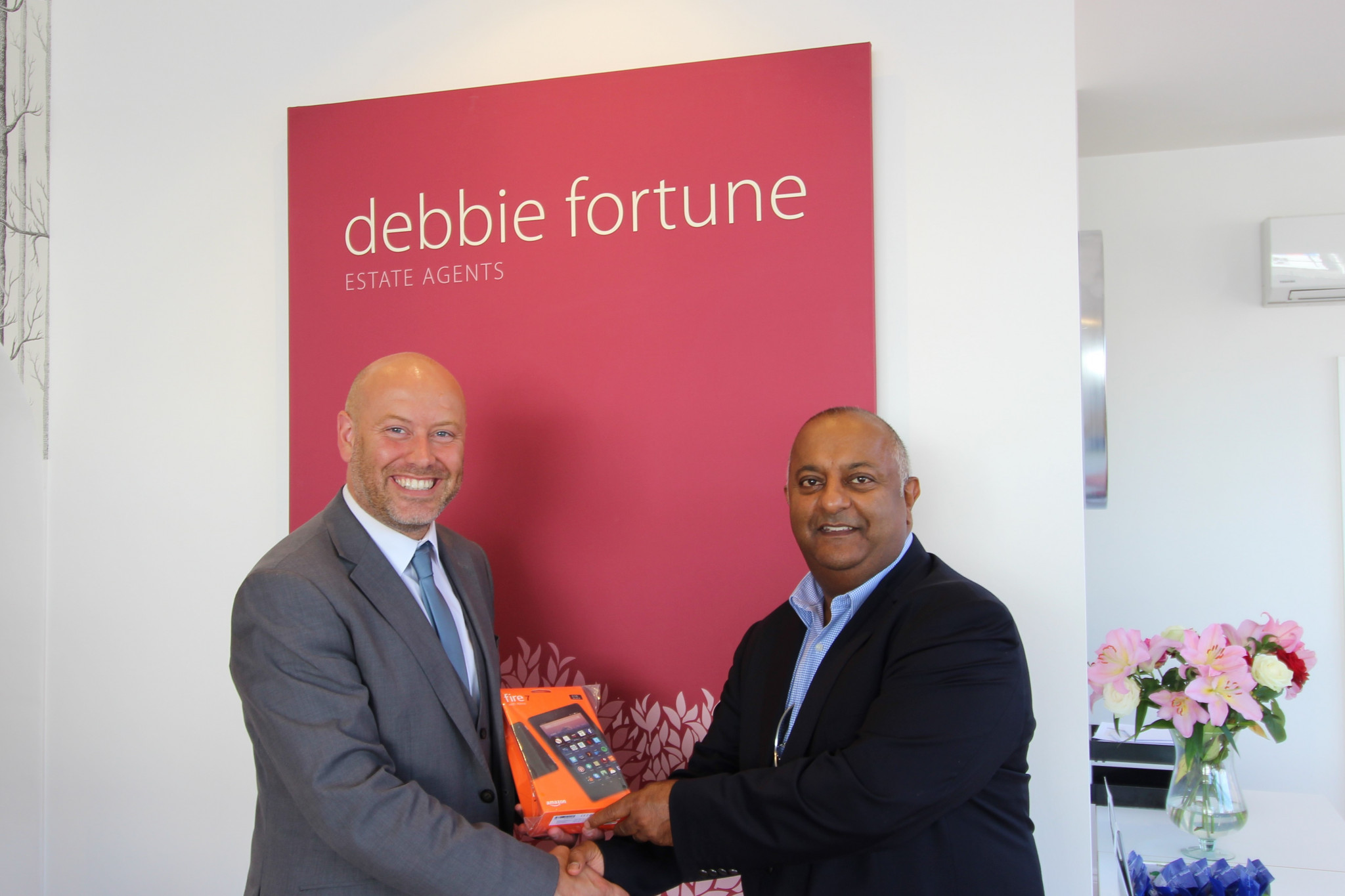 The winner of Wallace's Guess the Balloons competition was Mr Zai Esmail, pictured receiving his Amazon Fire Tablet from Joseph Down, manager of the Backwell office.
Mr Esmail is an engineer who has relocated from Nottingham with his family to work on the Hinkley Point project in Somerset and revealed that EDF were making inroads to move approximately 6,000 people into the area to work on the project, ultimately chartering planes from Bristol International to Charles de Gaulle airport in Paris twice a day.
Zia explained that he used his experience as an engineer to correctly guess the number of balloons in Wallace!