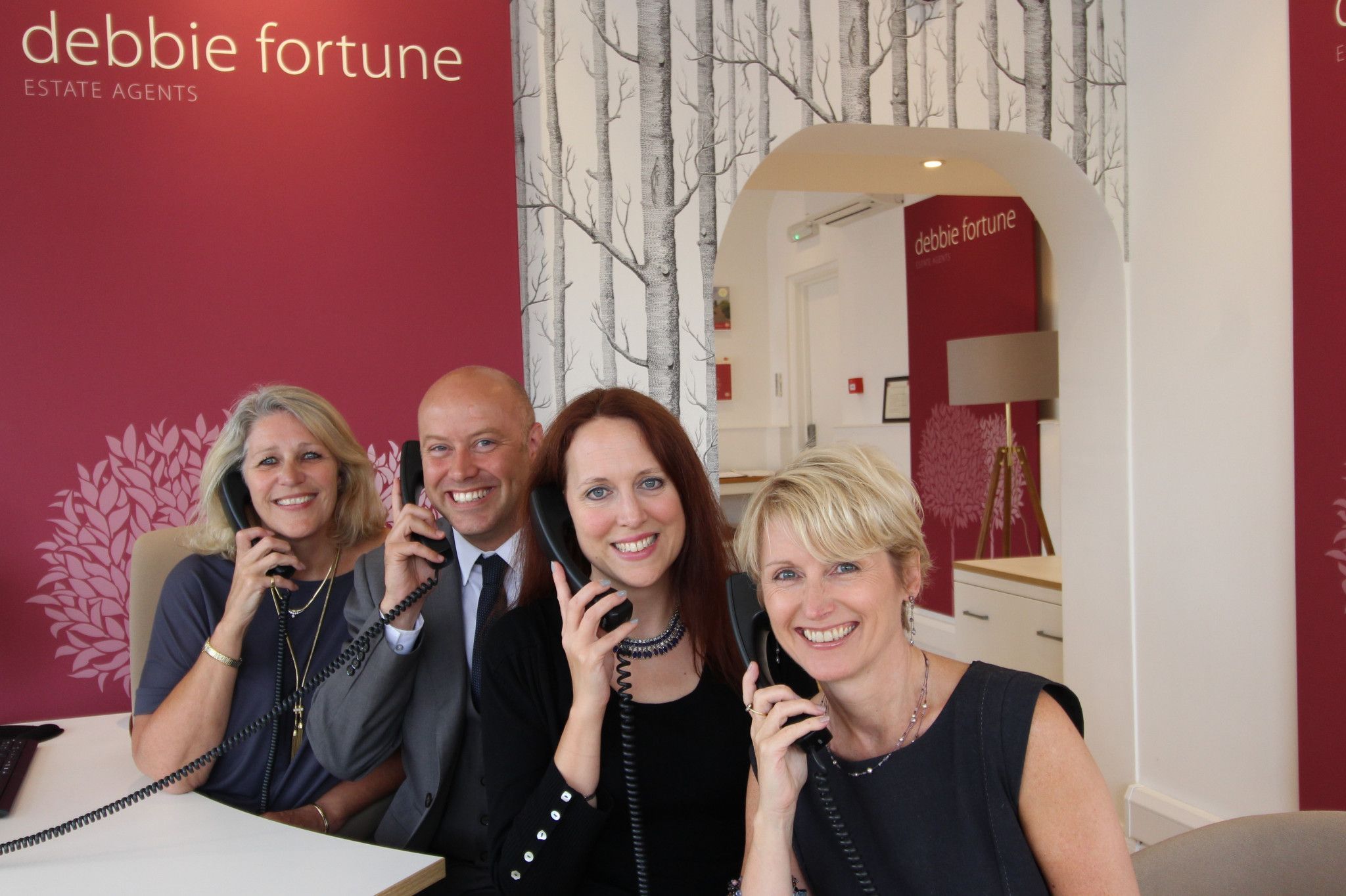 Ring up Debbie Fortune Estate Agents and ask to speak to Jo and you'll get... Jo, Jo, Jo, or Joe.
"You couldn't make it up if you tried!" says Debbie Fortune, Managing Director of Debbie Fortune Estate Agents. "It all started with Jo Pallant in 2009, who was our very first employee and joined us when we opened our doors in January of that year. Jo was swiftly followed a couple of months later by Jo Woolley and that made life a little more difficult. Then, in 2014, Jo Tiley joined the team and we all realised that we would have to be so careful not to get completely confused!
"And if that wasn't hard enough", Debbie continued, "we made things even more tricky when earlier this year, Joe Down joined us, bringing our complement of Jo's to four!"
This award-winning estate agent has shown phenomenal growth since it was started by local entrepreneur, Debbie, in 2009 in the depths of the financial recession, when the property market was on its knees. This success was recognised when its first office in Wrington was awarded best new estate agency in the United Kingdom in 2011.
The company has since won numerous awards, and Debbie has been personally recognised, not only for her work with the National Apprenticeship Service, but also when she was awarded Businesswoman of the Year in the Business Leaders Awards in 2015.
The company's expansion has continued apace: In 2014, Debbie opened her second office in Chew Magna; and this year she has opened her third office, this time in Backwell. She remains fiercely independent and advocates a sustainable policy at all of her offices, employing local staff, shopping locally and supporting her local communities.
"Luckily my four Jo's don't always work together," says Debbie: "We've got the three offices now and there's space for all of them… but I am so very lucky to have all four of them as part of my team... but I do have to think twice before I pick up the phone!"