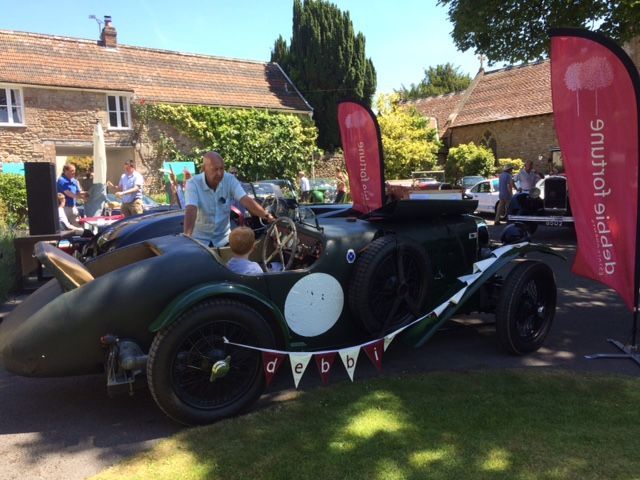 Ratty, a very rare Alvis car which shares a garage with Wallace, one of our other vintage cars. This classic car was the very first front wheel drive production car and was developed by Alvis in Coventry in the 1920s, mainly for racing.

The one which Debbie Fortune Estate Agents use is the Le Mans bodied version from the year they won their class at Le Mans. Luckily, we have all the factory records of this car, and so the competition was set to guess the actual day and month this car was completed at the works. This is a competition is running until the end of the season, and the prize for the correct answer is an Apple iPad.
Look out for the next fete that we will be attending!