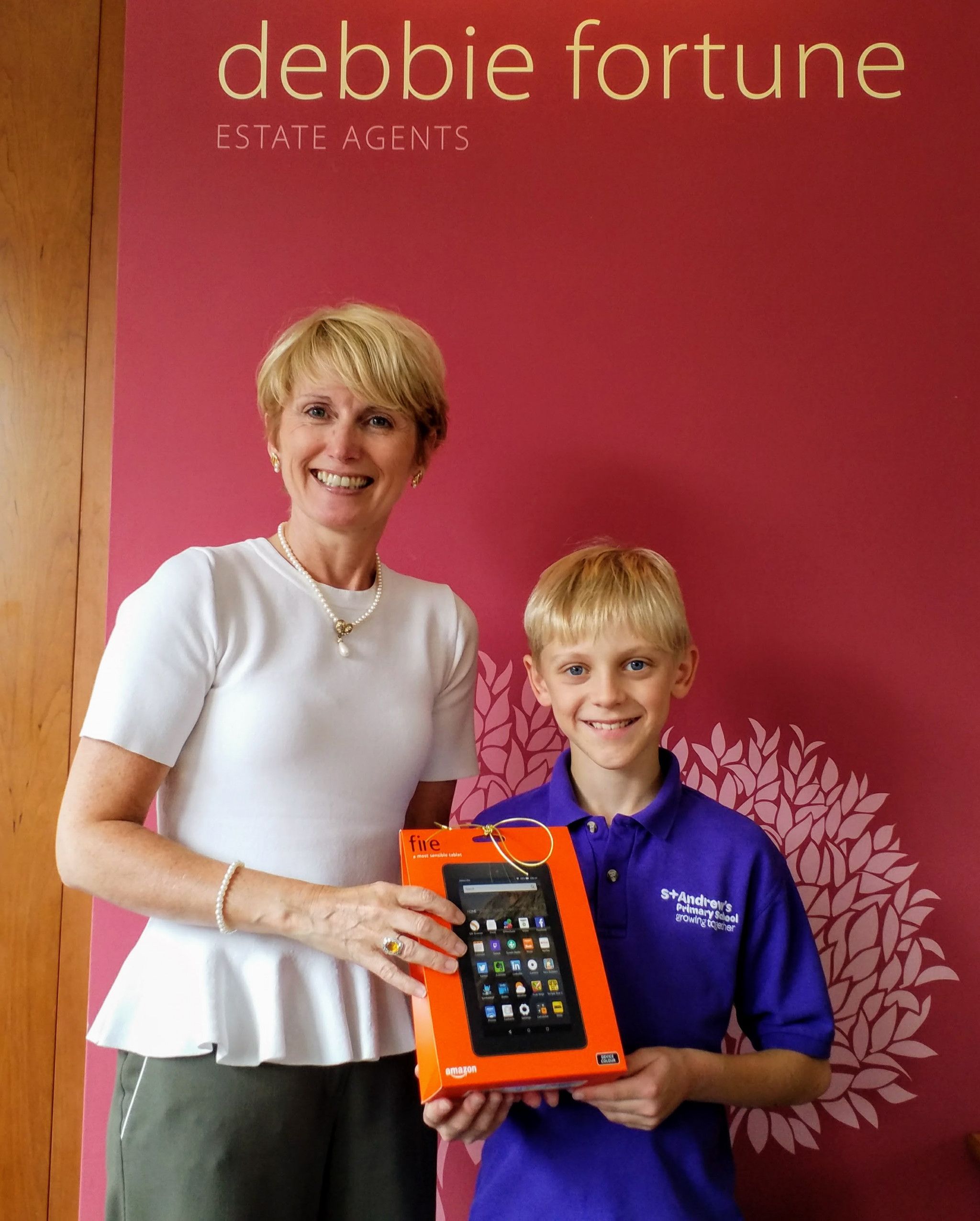 Another of the Debbie Fortune Estate Agents Amazon Fire Tablet was won at the Congresbury Fete on 1st July, by 11-year-old Will, who goes to St Andrew's Primary School in the village. He correctly guessed the number of balloons blown up in Wallace, our vintage Austin 7.

Will came into our Wrington office to be presented with his prize by director Jo Woolley, and he told us that he had also entered the tombola and had won a mini back pack there as well!
Furthermore, we found out from the family that he had recently won a giant Easter egg at a raffle held in The Old Inn in Congresbury, but best of all we found out from them that we had sold them their house…!