Download Document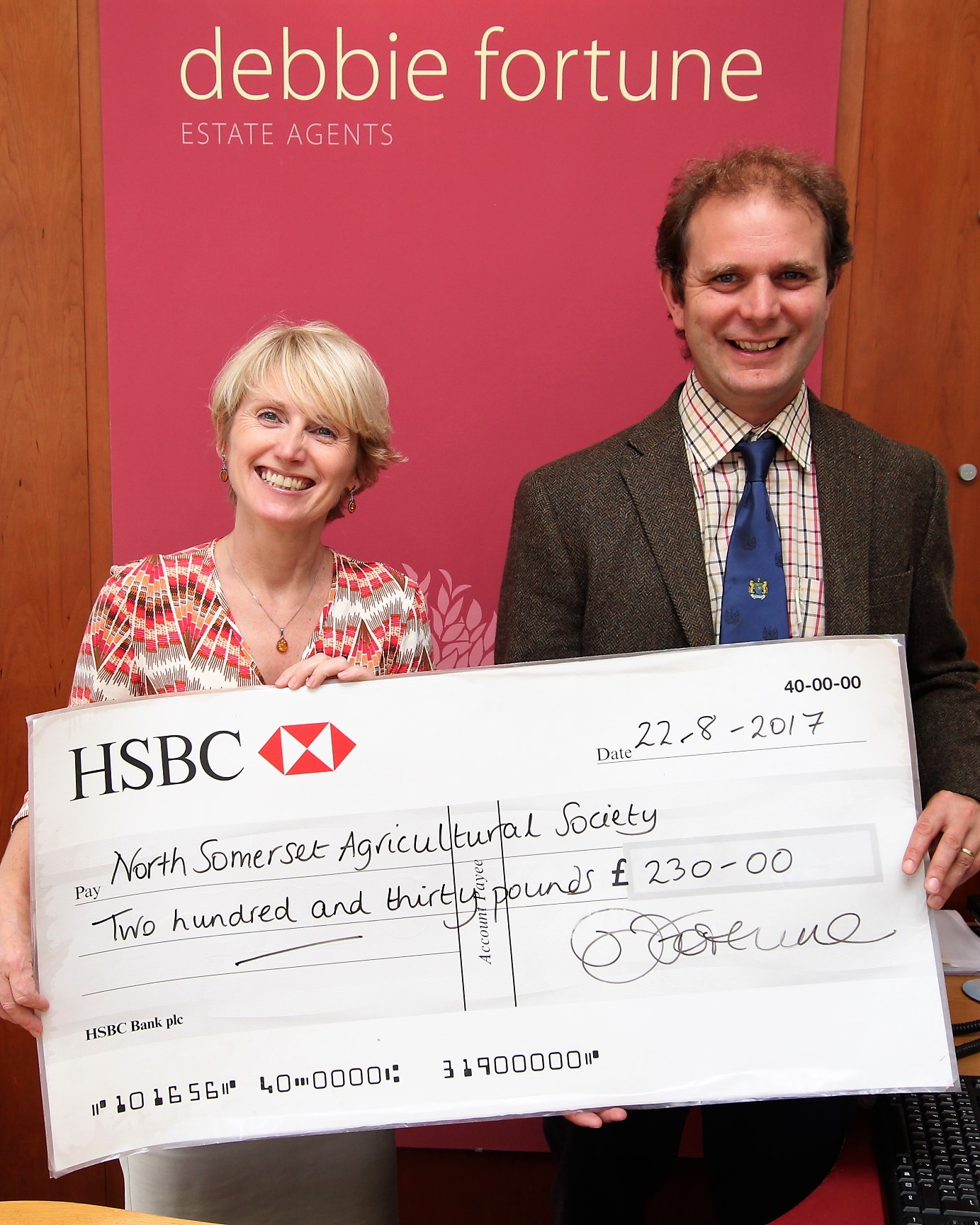 Tim Ledbury from the North Somerset Agricultural Society was presented with a cheque for £230, from Jo Woolley, director, for funds raised by our Guess the Balloons at the North Somerset Show earlier in the summer.
We again won, for the third time in a row, first prize for Best Stand in Show. Debbie Fortune was delighted to accept the award on behalf of her team and explained the theme of her exhibit and the drive required to put on an award-winning display year after year!
"Our theme this year was 'Home from Home', says Debbie; "so myself, my husband and members of our team spent most of Sunday loading up a van with carpets, lamps, table and chairs, wall hangings and our own special bunting. Then come the finishing touches... lace tablecloths, vintage toys and ornaments, potted plants and flowers and the obligatory complimentary drinks, snacks, pens and bags for life.
"We also had a 'teddy bears picnic' which drew the children and our fairground organ which had our guests dancing on the grass at 8 am in the morning, to welcome spring on May Day!
"It takes about six hours to put up and dress the stand... but I'm very pleased to say it comes down much more quickly!'
Tim organises the North Somerset Show every year, which raises money for the North Somerset Agricultural Society, formed out of the North Somerset Ploughing Society in 1840 by a small group of farmers. Its sole purpose was to further agricultural development by communicating agricultural issues and providing a showpiece to the local, general public. To this day these aims still ring true.
In 2011 the society started Countryside Day, a bi-annual event aimed at educating primary school children, from North Somerset and Bristol, about agriculture, the journey their food takes from field to plate and rural crafts.