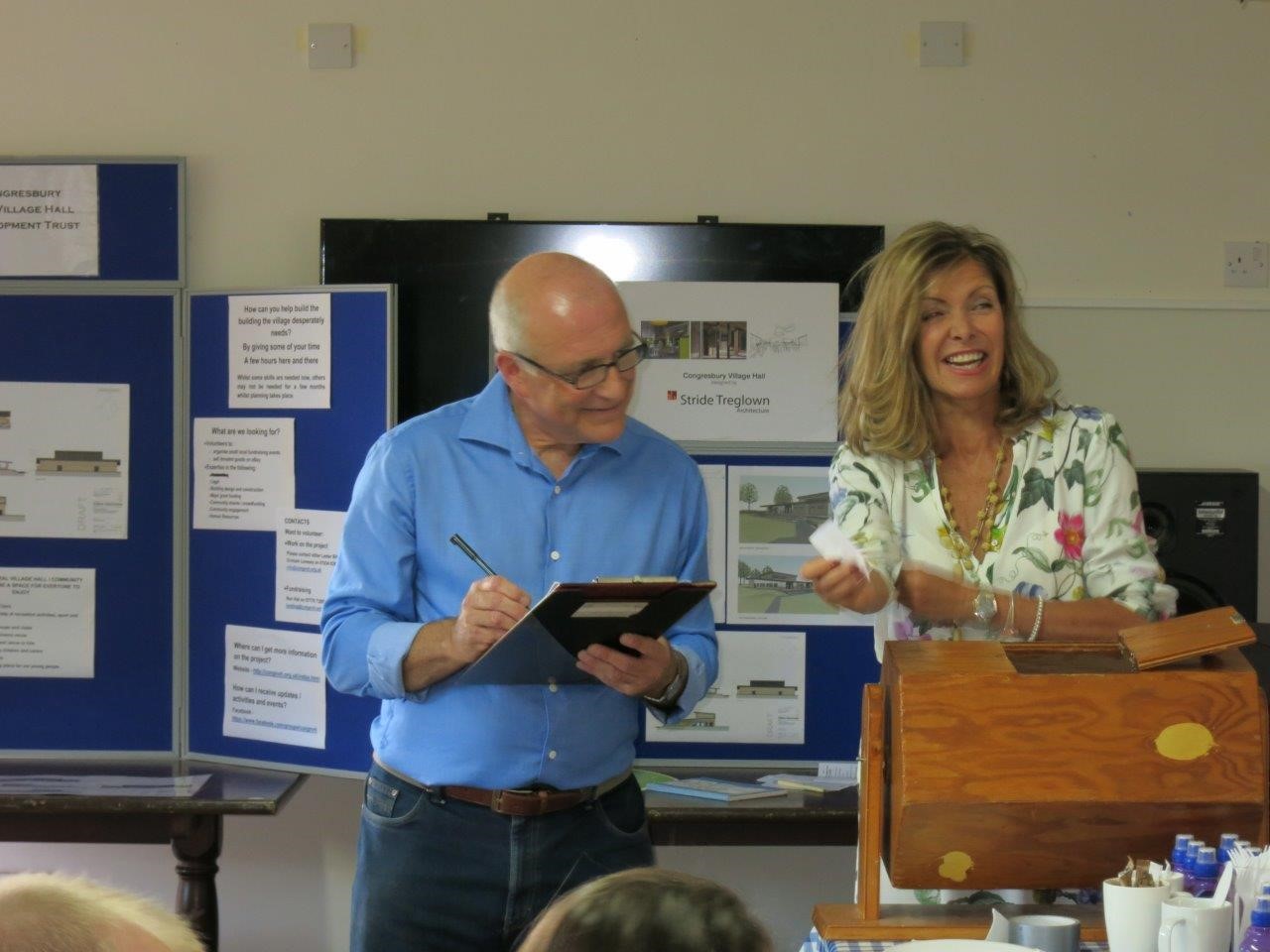 Many villagers turned out in force to support the Congresbury village coffee morning on Thursday 31st August, a pop up coffee shop welcomed residents of all ages with a homemade cake sale and activities for the children. The morning also saw the Grand Village Draw at midday, with village sponsor, Debbie Fortune of local award-winning company, Debbie Fortune Estate Agents doing the honours in the draw, and Red Letter Day experience vouchers for two people were awarded to the lucky winners, with money raised going towards the funds to support the Development Trust, a community organisation leading the project to provide a new village hall/community centre facility the village has been talking about for over 18 years.
Existing community facilities in the village include the Recreation Club, Old School Rooms and Memorial Hall. These are all relatively small, underused and considered by many villagers as not fit for purpose. The significant maintenance costs of the Memorial Hall and Old School rooms raise a question mark over their financial viability in their current form.
With particular consideration for the site, the existing Recreation Club was built in 1963 with a projected useful life of 25 years. The external fabric of the building is now rotting away and temporary repairs are ongoing to slow down the process. Additionally, the tennis club; a temporary wooden pavilion, is also at the end of its useful life. Following the 2007 Parish Plan Survey the Community Report detailed a vision for the village community buildings: To have modern facilities in the village buildings that promote multiple use by organisations, villagers both young and old, local businesses and service providers throughout every day and reduce the need for villagers to go outside the village for their recreation.
Debbie said: "Everyone has worked so hard selling tickets, even joining us on our stand at the North Somerset Show and we are delighted that the competition has been such a success and has helped to swell the coffers towards this fantastic project. I hope everyone enjoys their days out, courtesy of the kind residents of Congresbury and North Somerset!
"We are also chuffed to bits", she added: "Our pledge to donate 10% of the fee we earn from Congresbury property sales in 2017 has already raised thousands of pounds and we are all doing our best to raise a record amount for the village hall project by the end of the year."