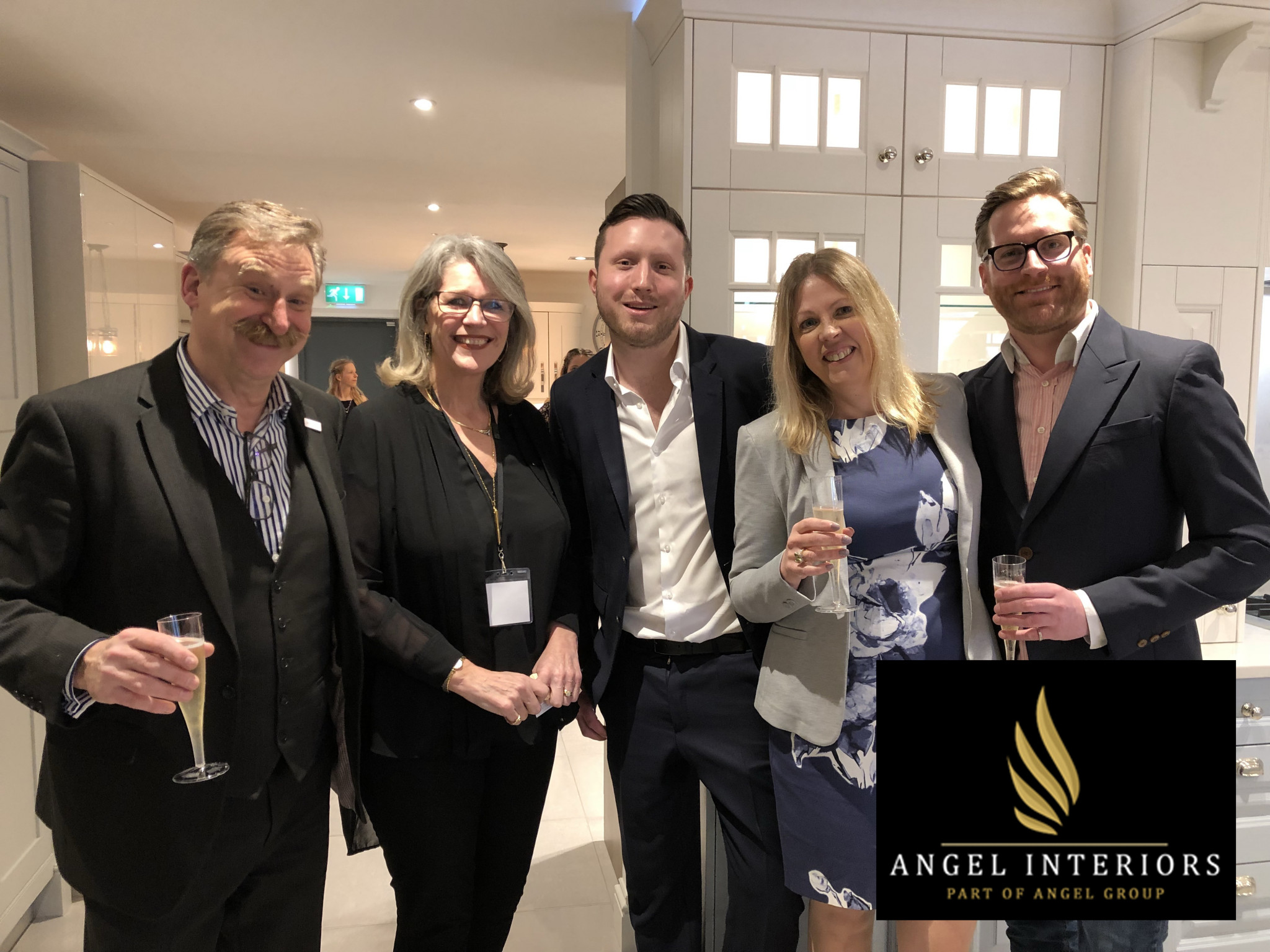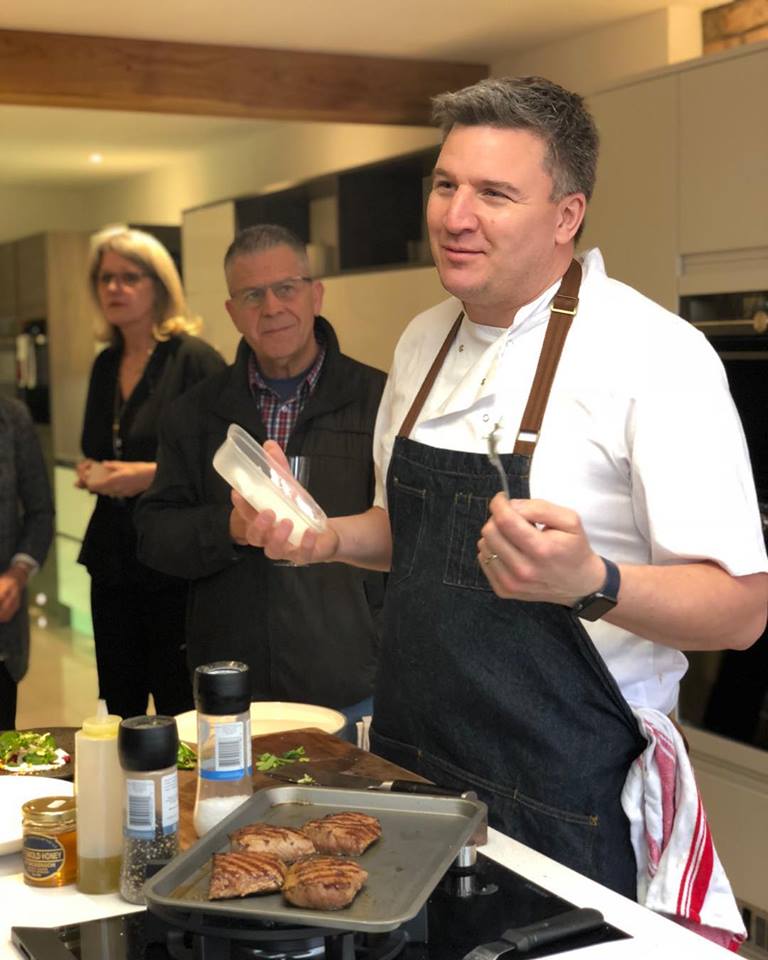 Channel 4's cookery presenter, writer and chef Peter Sidwell was the guest chef at Angel Interiors Open Evening held on Thursday 12th April. Director Joanne Tiley attended the opening, together with her husband John, on behalf of Debbie Fortune Estate Agents.
Peter was giving a cookery demonstration at the new showrooms of Angel Interiors, located at Twenty Three, The Cattle Market, Chew Road, Winford, 01275 595359.
The new interior design and installation company, specialising in kitchen and bathroom projects, is a family-run business offering a personalised, independent and local services to their clients, taking care of the whole process of designing a kitchen and bathroom to your specifications and wants, fitting and finishing it for you.
With a combined experience of over 20 years in the business, brothers Matthew, Jonathan and Robert Newman have pooled their skills and experience in carpentry, electrical engineering, fitting and design, creating a "one-stop shop" for all your kitchen and bathrooms needs.
You can contact Angel Interiors at the above address, or visit their website at http://www.angelinteriors.co.uk/
Pictured here are John and Joanne Tiley, Angel Interior's director Rob Newman, Susan Mackay, lead kitchen designer, and Tim Baber, lead bathroom designer. The other picture shows Joanne looking on as Peter Sidwell demonstrates cooking at the opening.