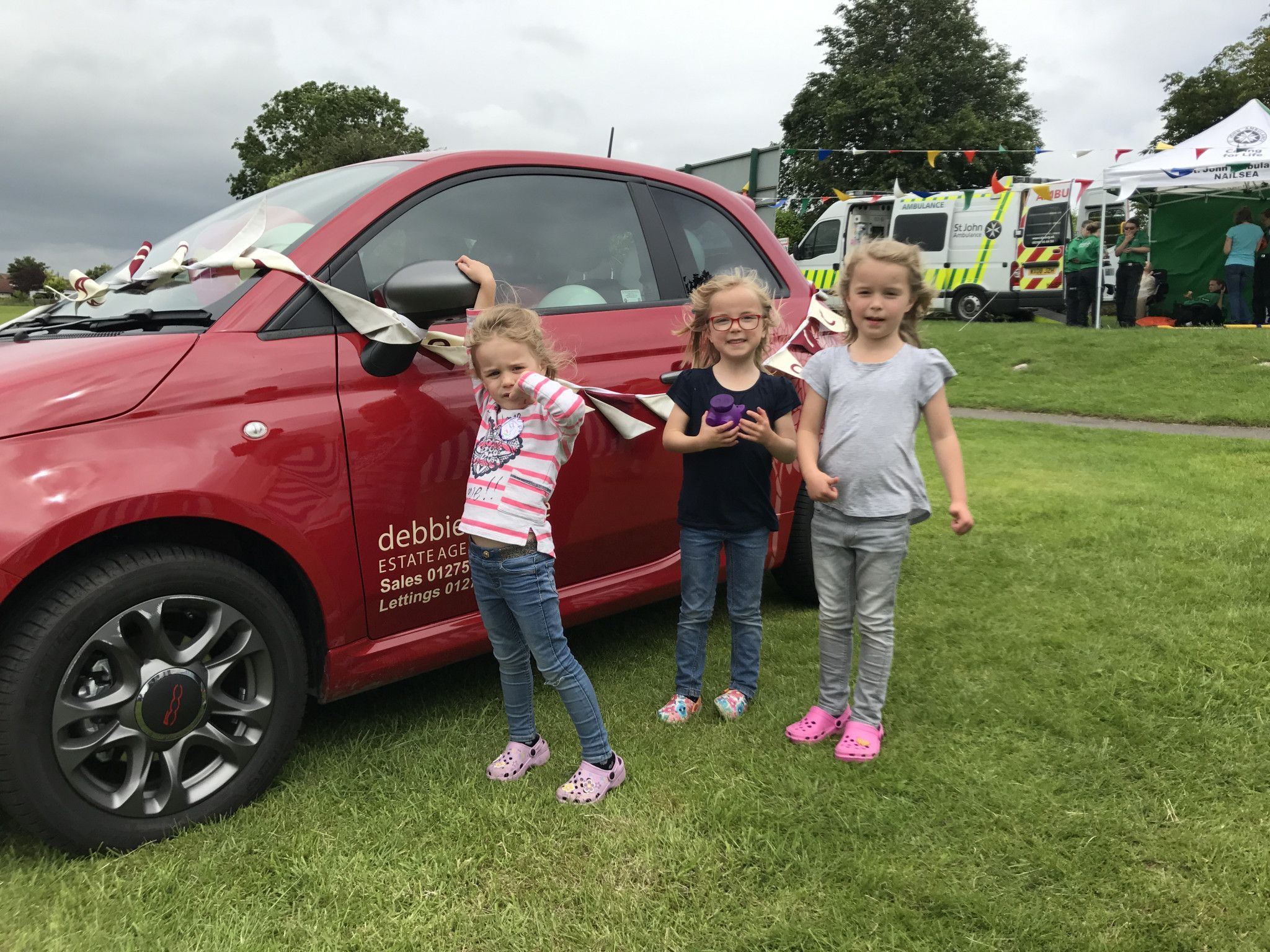 The weather stayed fine for the Backwell Village Fete which we at the award-winning Debbie Fortune Estate Agents Lettings Department, supported for the first time at Backwell Playing Fields on Saturday, June 10th complete with Giuseppe standing in for the "Guess the Number of Balloons competition as our star car, Wallace, is sadly in hospital for the weekend.
The weather stayed fine for the fete and there was a large turnout supporting the event.
We were able to raise £75 for Backwell Fete Committee, which is then distributed among local charities
Pictured are some of the visitors to Giuseppe to guess the number of balloons he contained.