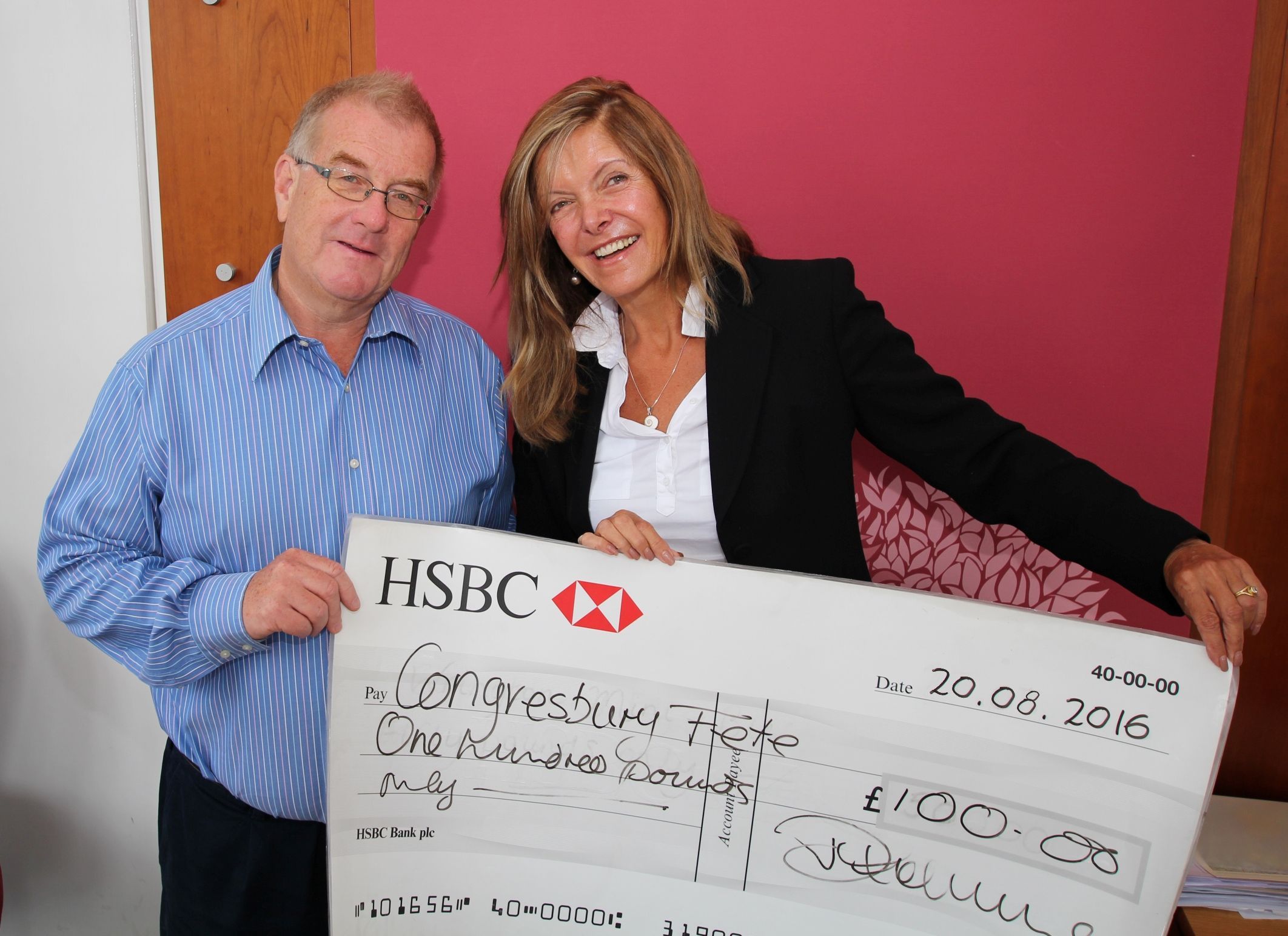 We're catching up now with updates on some of our summer fund raising!

At the Congresbury Fete, vintage cars Wallace and Ratty made guest appearances help to raise £100. Once again the event was held in the lea of the beautiful parish church and, Debbie said, "God was on our side again with great weather including beautiful blue skies. We ran our 'guess the balloons' competition in Wallace and a 'guess the exact age' for Ratty - only possible because we know the actual day the car left the Alvis factory in Coventry!" The winner of the Ratty competition will be announced at the end of the year.

Debbie is shown presenting a cheque to Richard Jones, one of the organisers.