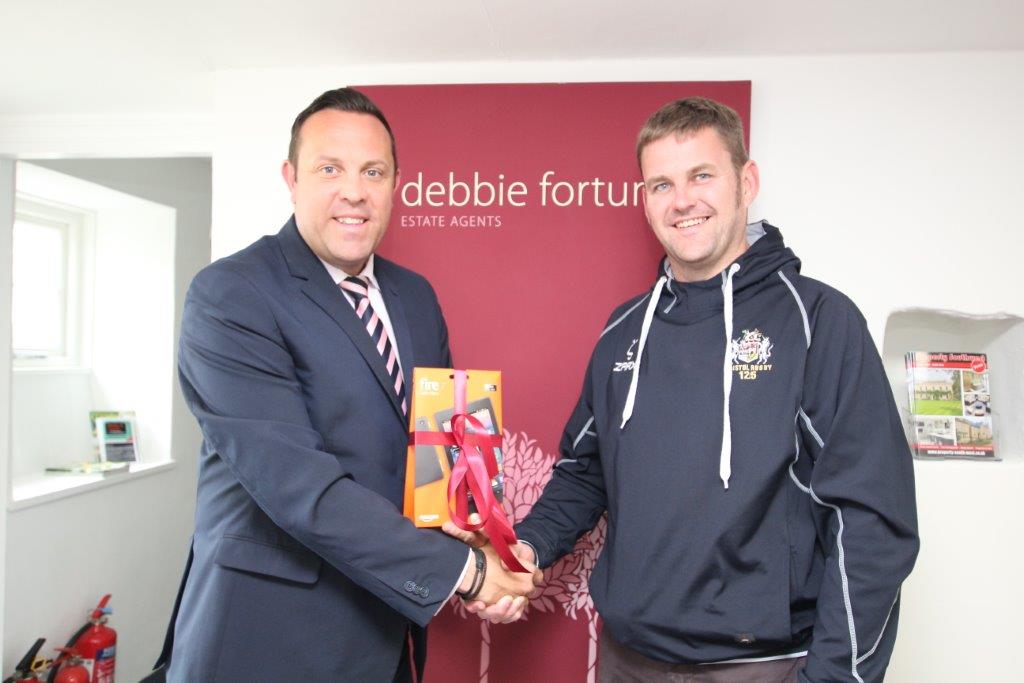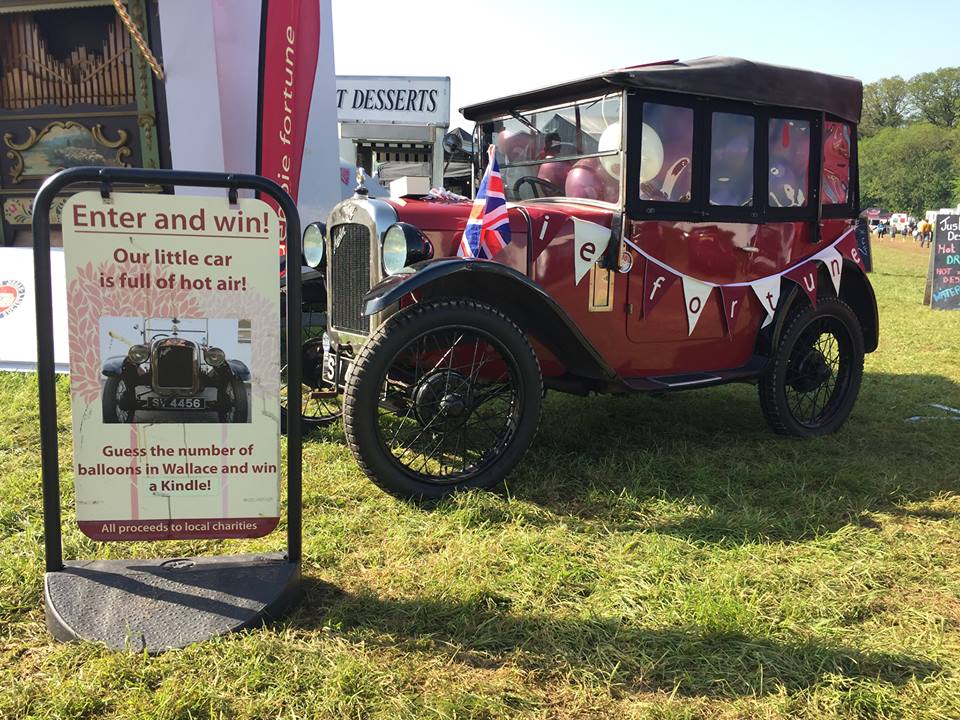 Paul Anderson, from Withywood, came to our Congresbury office to collect an Amazon Fire Tablet for his fourteen-year-old daughter, Lillie, who correctly guessed the number of balloons that were inside of Wallace, our little 1927 Austin 7 Chummy at this year's North Somerset Show.

Lillie also has a brother, William, and a sister, Holly, who she has promised to share the tablet with!
Neil Drejer, our Congresbury office manager was very proud to shake the hand of a fellow Bristol Rugby supporter and present the prize!